review
Double Tree Hilton Aqua Restaurant
• By Tuan Nguyen
I was invited along to Double Tree Hilton Aqua last week and was subsequently spoilt silly (tough gig, I know). I always used to think that Hotel Restaurants were tourist traps, however I now realise how much humble pie I should be eating. There's some seriously good food being served up in these places and being backed by a Hotel means they're able to use the available resources to provide a great experience. My wife had had a really tough week, was tired and not in the best of spirits. By the end of the night she was a changed woman. Let me explain from the beginning.
Aqua itself is on the ground floor of the Double Tree Hilton on the Esplanade. There's an indoor area that adjoins the lobby, whilst the ourdoor area is by the pool. The interior is unremarkable and it may as well be a function room with dinner tables, but aircon is my preference when dining so that is where we sat. The atmosphere is mostly quiet, with some background noise coming in from the lobby.
Head chef Pritam came out not long after and introduced himself and the nights menu. After a previous stint in Alice Springs, for the past 5 months he has lead the 14 member strong kitchen team at the Hilton, taking care of functions, room service and Aqua.
First order of business was dinner for Miss Junior Foodie. Thankfully the kids menu here has 11 items on it, double the average in my experience. We got her the fish (imported barramundi) and chips ($14) along with some cheesy garlic bread and a jelly + fruit salad. It ended up being a fairly large serving of fish, which was very tasty. The garlic bread needed more garlic. For the grown ups, we went with the 3 course theme ingredient of the month which is whiting, along with last months special, rack of lamb. Entrees consisted of:
Fish pakoras with chickpea batter, coriander chutney, kachumber salad ($12)
Tamarind whiting, green mango, wombok, peanuts, chilli and fried shallot sallad ($18.50)
Salt and pepper crocodile ($18)
Turkish bread with a olive oil, vincotto and dukka ($8.50)
The chickpea batter pokoras were interesting, imparting a slightly nutty flavour, I wished it was a little crunchier though. The coriander chutney made a great little dip. The tamarind whiting with green mango salad was great. Very Vietnamese like in flavour, I'm not sure if that's what they were aiming for, but if so then a little more tang in the salad would be welcome. The fish was cooked well and the tamarind was delightful, the latter of which I wish there was just a bit more of. Admittedly this was only the second time I've had crocodile. If you haven't tasted it before then it's kind of like the mutant love child of a chicken, fish and squid. With a slightly chewy texture and not quite fishy but not quite chicken taste either. The crunch battery was delightful but personally I'm not going to jump over hoops to eat crocodile. For mains we had:
Pan seared whiting with chorizo hash, confit tomatos and lemon myrtile froth ($36), and;
last months theme dish - rack of lamb with olive and mustard crust, potato mash, brocollini and asparagus.
Whiting is a relatively puny fish, so the serving size seemed a little small for a $36 main. The taste however was excellent, with a good whiff of butter and lovely chunks of cracked pepper. The chorizo hash was out of this world, I could eat it alone and be satisfied.
The lamb dish was wonderful, the olive and mustard crust was subtle, which is fine by me as I reckon a proper grilled lamb dish shouldn't be interfered with too much. A bit more pink would have been my preference, but thankfully it was still most and tender. The accompanying buttery and super creamy mash was perfection. After being impressed by the entrees and mains, we weren't expecting much from the dessert. But alas, the best was saved for last and out came a pair of passion fruit tarts with coconut ice cream and poached paw paw. The presentation had our eyes salivating and the deft balance of not too sweet flavours had the taste buds climaxing. Wow wow wow, best desert I've had in in quite some time.
Presentation on all the dishes was art on a plate, the photos speak for themselves. When it comes dinner invitations, I'm no fool and well aware staff will be on high alert. Liendro didn't even know what we were doing here, but he was super nice anyway. I observed himself and Anant throughout the night being just as nice and polite to the other diners. Wine always presented with two hands, free arms behind the back when serving and constantly on the move making sure of efficient service and cleanup to both inside and outside dining areas. Jean brought out most our dishes and explained with great precision the elements of each. A far cry from my experience at the recently opened Vue the week prior, where I kid you not the wait staff didn't even know what they were bringing out - "I don't know, it had your table number on it" said one waiter. Most impressive though was how Jean brought out some toys and an activity sheet for "the princess" to play with so she didn't get bored. I bet he's just as charming with all the ladies. Despite the Hawthorne effect, where one alters their behaviour when being observed, I do believe that staff in Hotel restaurants are very well trained in the art of hospitality and that certainly is the case here. And a positive that I've come to realise with hotel restuarants - the toilets are spacious, clean and airconditioned, a huge departure from the average stand alone restaurant rest room. Overall the wife and I both had nothing to fault except for the drab interior, however the most important factors of food and service were wonderful. The serving size and pricing pricing puts Aqua in the middle-highish range, so more of a quiet weekend dinner with drinks/date night affair rathar than an easy after work evening stop. And by the end of the night, the wife was a super happy and pleased woman. Try out a hotel restaurant next time you're looking for a place to eat, hopefully you'll be pleasantly surprised.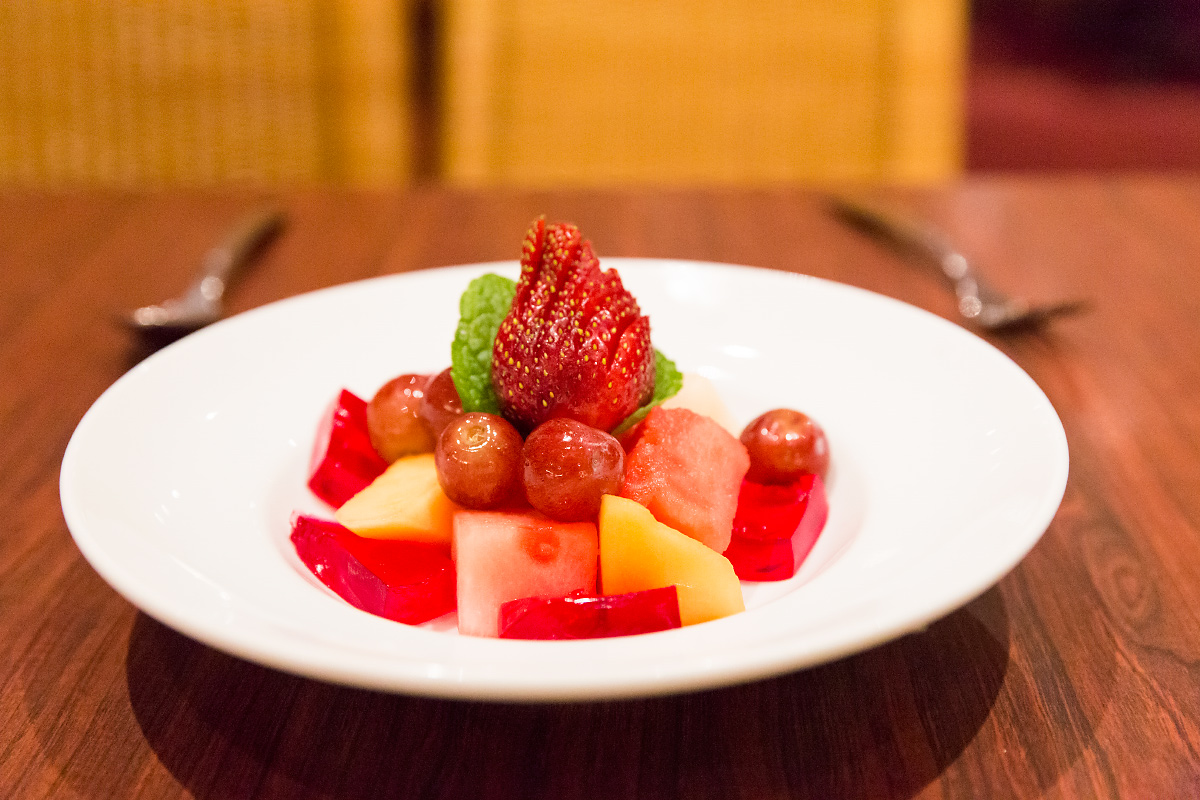 Contact details
Address: Double Tree Hilton, 116 Esplanade. Or from Mitchell Street - walk past inbetween Hanuman and the Darwin Entertainment Centre. Open: 6am to 10pm daily