review
Harvest Coffee Shop
• By Optimus Prime Rib
Gotta love all these coffee shops and cafes popping up all over Darwin. Somewhere along the line the foodie scene just exploded and all us lucky Darwin residents have profited.
I'm at the recently opened Harvest Coffee Shop at the Anula shop (next door to Hingston's), sitting on one of benches with my liquid gold and pulled pork toasted sandwich, because some lady claimed the most comfy chair in the house (pictured below). There are however plenty of other groovy chairs to sit on, all in different styles which is pretty cool, meaning you can best pick the one that your suits your bum.
Harvest seems to be first and foremost a coffee shop. Not a cafe selling coffee, or a coffee shop pretending to be a cafe. Just a place where you can meetup with friends over a cuppa. The formula seems to be working as the few times I've been here it seems to be quite popular with both groups or people who just want to sit and procaffeinate a bit.
There is also a kids playpen which is ideal for parents who want to keep their kids enterainted for a bit, and free wifi for anybody who wants to work or surf the internet while killing time. I thought it only appropriate that I use the wifi here to write the review itself :D
They do also have a selection of teas and light food. The food options are paninis, raw pastries from Mr Browns and cupcakes by Little Crumbs.  I have tasted all three and they certainly hit the spot when accompanied by caffeeine. I'm not much of a tea person, but there's a big lot of tea on the shelf to choose from.
Also of note is a bookshelf. There's a variety of books here of all genres sitting on it, with some business and self help books that tickle my fancy. I might just come here one lazy afternoon for a bit of reading.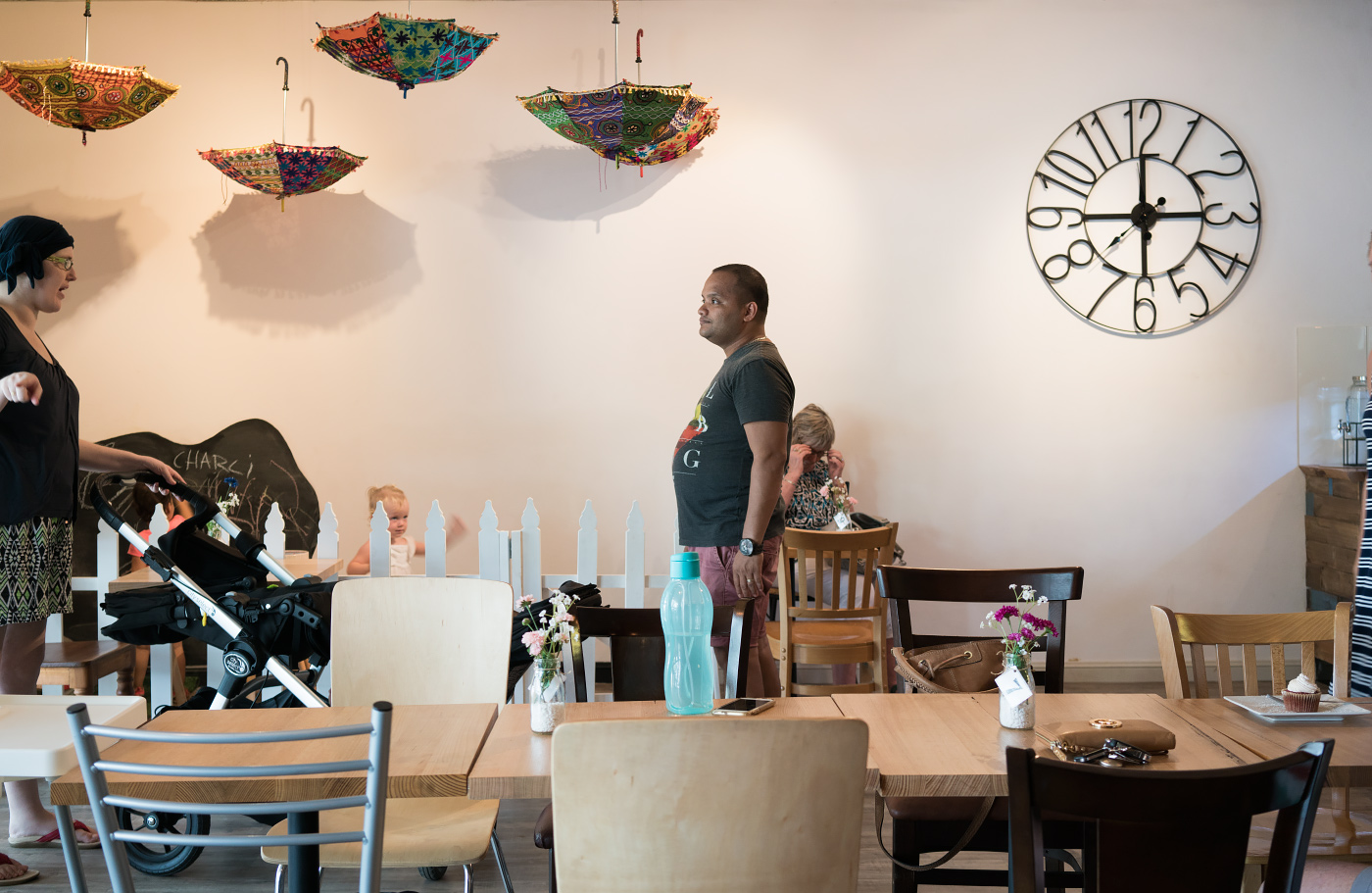 Service is fast, friendly and efficient. When dining in my items were both delivered and taken away in a timely and pleasant manner. No complaints here.
Anula has a great little coffee shop now - go check them out.