review
Besser Brew Bar
• By Brioche of Tarth
Blink and you'll miss the swanky industrialised version of Laneway, Besser Kitchen & Brew Bar. Initially I thought the name was a little strange (try saying it 10 times quick) but now it rolls off my tongue easily, almost as easily for me to waltz in and plonk myself in the corner.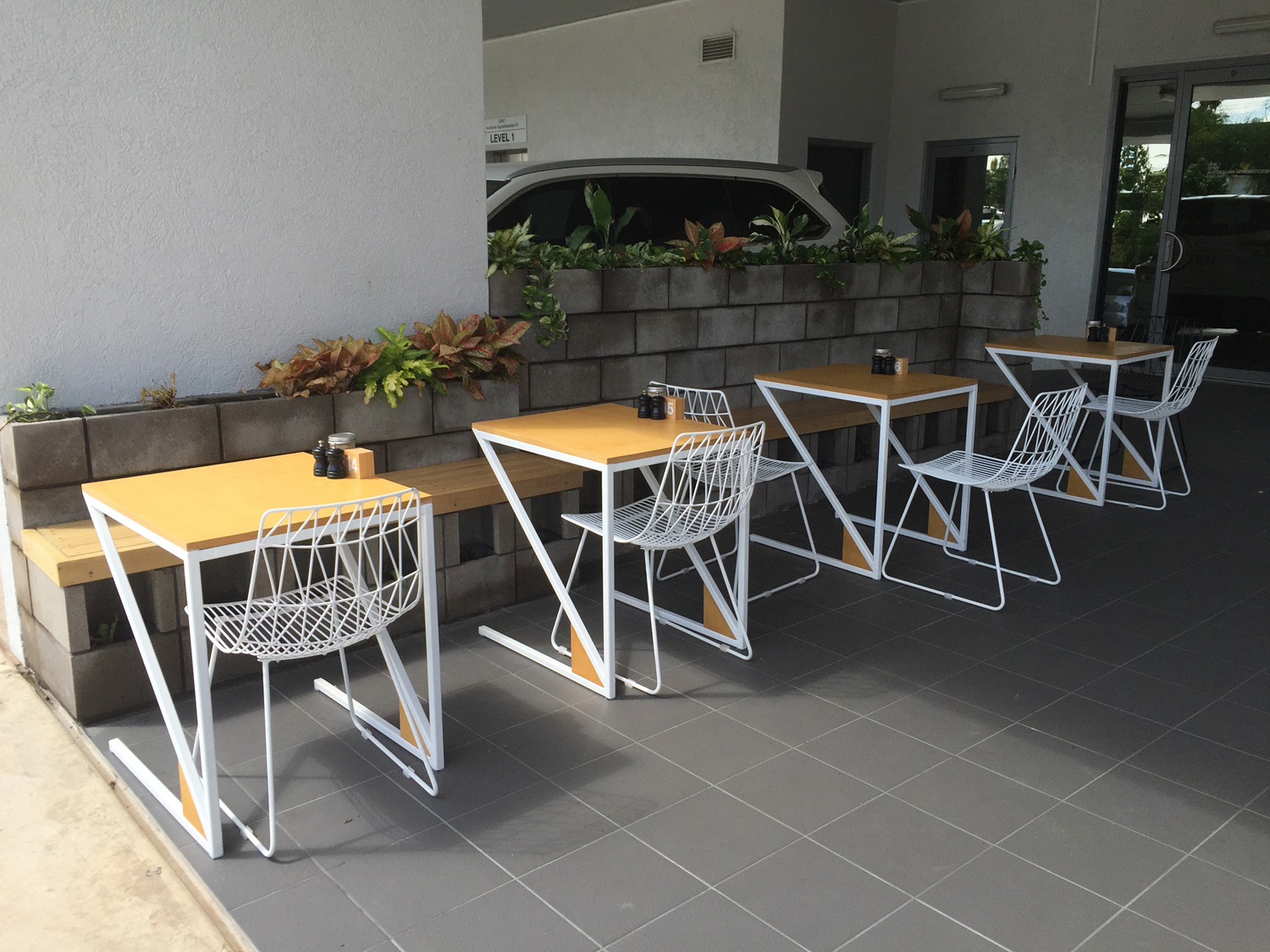 The decor at Besser lays effortlessly, and the attention to detail has well and truly paid off. 
The white and plywood are such a beautiful scanidustrial combination that I wished I had in my house. I'm totally digging they plywood milkcrates!
Most, I think perhaps even all, of their furniture is custom made. Even the little geometric painted bronut plates and plant pots are specially made.
Ah, Campos. 
I'm not the finnikiest of coffee drinkers, but I always find myself paying that extra dollar for the single origin of the month. Sometimes it's a hit and miss, but hey, that's the joys of life-giving juice I suppose.
I've been back to Besser quite a number of times now and the level of service given never falls short of being amazing. The folks there always have a smile on their faces and I feel extra special everytime they come up to me and ask 'how was your meal?'. 
Needless to say, everything on the menu looks Insta-spectactular.
The menu is jam packed with so many choices! I've yet to try their jaffles and some lunch items but they all sound soooo delicious. 
Most of the dishes sing with a slight American accent - Besser has done a fantastic job of plating the dishes without overdoing it in size or in flavour.
Louisiana fried chooken, anyone?
One of my favourite dishes is the smoked lamb croquette, carmelised garlic shallot jam, yogurt dressing, crisp herbs ($18). I thought they were koftas at first, but when you break it open its pulled lamb encased in mash and then fried to perfect goldeness. The herbs and jam make a epic accompliment and I couldn't get enough of the mystery sauce!
As if you're not spoilt enough, I hear that their Cubano sandwich and liguini are popular choices for lunch.
My partner loves the Cubano - the bread becomes this crunchy shell with perfectly molten cheese over the most succulent pork shreddings... every mouthful is just delightful. The onion rings are so legit too! Crispy and seasoned well, I could have a whole bowl of rings to myself.
The pasta is more of a pasta-salad: there's a generous serve of pumpkin, kale and pecans! Thoroughly delicious, you gotta try it to love it.
Besser is being a fast favourite in Darwin, so if you haven't tried we would highly reccomend that you do... like, tomorrow.
Contact details
Address
Unit 6, 116 Coonawarra Road