review
OKA Malaysian and Chinese Cuisine Chee Chaa Buffet
• By Optimus Prime Rib
Buffet Asian tapas. I could finish the review right there, because it really is as awesome and it sounds. I'll sling together some more words though for those who are not yet sold.
OKA Malaysian and Chinese in Bakewell Palmerston is the sister restaurant of OKA Teppanyaki in Parap. They've got a really chic setup for an Asian restaurant, the decor a fusion of trendy hipster with retro-cool posters and signs. Only a serving bench stands between the dining area and kitchen which I quite like. It's always cool to see what the chefs are up to, and the sounds and smells coming from their add to the atmosphere in a good way – I'll take that over ovely loud music any day of the week.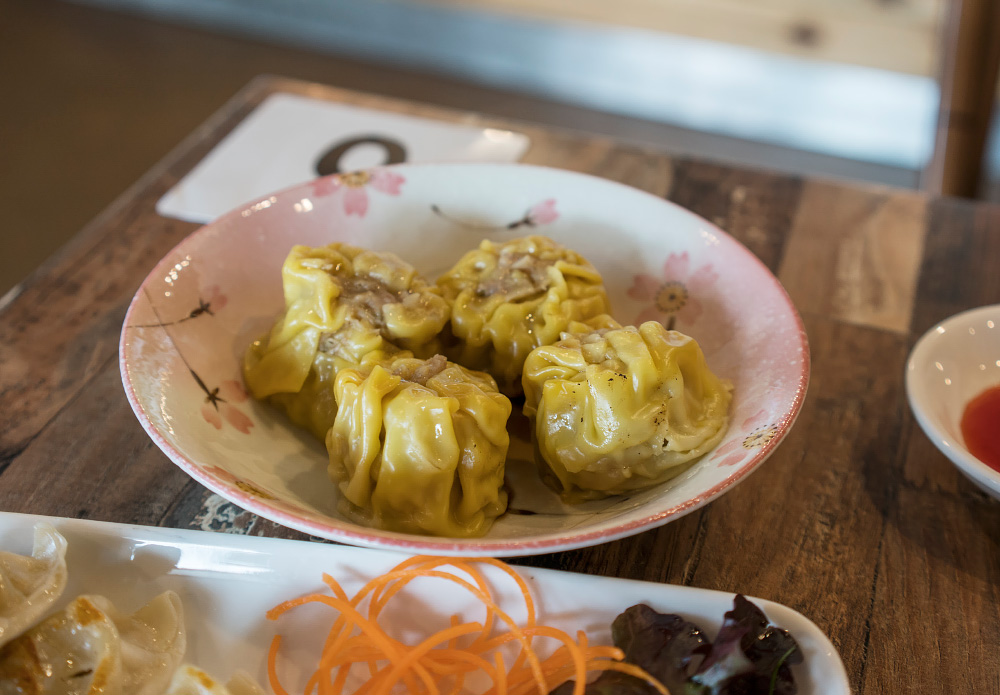 On weekdays they have regular the normal a la carté menu, but on the weekend they have "Chee Chaa", which is the catchy name they've coined to describe their Asian tapas + yum cha + buffet hybrid. Sounds pretty catchy to me, especially since they're only charging $22! Amazing value for unlimited food, drinks not included however. The staff will bring the food around to your table on trays and you pick what you want, which in our case was usually the entire tray.
Dishes you can usually expect include:
Lamb mini spring rolls
Dim sims
Pot stickers
Fried rice
Singapore noodles
Soy sauce noodles
Pad Thai
Wasabi prawns
Wontons
Stuffed eggplant (yum!)
Steamed spare pork ribs
Braised beef brisket
Bok choy with Chinese mushroom
Okra with sambal sauce
A desert of some kind, most likely a pudding
and more depnding on what the chefs are up to that day!
You'll notice that there are a few Thai style and Japanese inspired dishes in there too, representing the ultimate melting pot of Asian cuisine. The focus is still on the Malaysian and Chinese side of things so that works well in my opinion. The food itself is all made on premise and you won't find anything frozen from a packet here. It makes a big difference to the overall flavour and experience, particularly to the dumplings and spring rolls which are typically the victims of time and cost cutting measures.
Co-owner Frank is one of the friendly team members working the floor. He loves a good chat as much as he loves good food; don't be afraid to flag him down if you need anything or have any questions. He saw me eyeing off an eggplant dish that was going to another table, immediately clicked his fingers toward the kitchen and a miute later I had a plate of my own in front of me. Not a word was spoken, just an understanding between a hungry man and a man eager to provide service. The same can be said for the other waitstaff on the consecutive weekends that my family and I visited.
If you're in Palmerston then the weekend Chee Chaa lunch buffet is highly recommended and if you live elsewhere, worth a drive! 
Contact details
Address
Bakewell Shopping Centre
Shop T1, 1 Mannikan Court