review
Curve Café and Bar
• By Optimus Prime Rib
I may have said this before in previous  reviews, but I'll say it again anyway - hotel restaurants in Darwin are serving some seriously good food. 
Think about  it – they have big kitchens and teams, big budget, great chefs, the fussiest of diners (tourists) and for the larger hotels – access to resources at the corporate level.
Curve Cafeé at the Darwin Waterfront is one such venue, although café is a bit of a stretch, this is a restaurant through and through. It's been here as long as the Waterfront has and is usually not so busy whenever I walk past, probably due to the stigma of being a hotel and only tourists should eat there. Which is a shame, because the food is damn good. I wouldn't say Curve is cheap, but this isn't a food court and Darwin Foodies is not a blog about being thrifty, it is about where to find yum stuff.
Head chef Alberto Pindot hails from various exotic restaurants around the globe and brings his knowledge to the table. Even with the difficulty of sourcing certain gourmet ingredients in Darwin, Alberto insists the kitchen makes as much as they can in house – with the exception of the mayo – something to do with egg products and health regulations, and ice cream – because this is Darwin and you know what happens to anything outside of a fridge. 
We start with home made bread with dips and dukkah; everything here is top notch, particularly the warm fresh bread (which smelled awesome) and pesto.
Next up were two things best described as Picasso on a plate. The pork belly dish with all of its little intracies is a sight to behold and a pleasure to taste. Food art-engineering I will call it. (If you were wondering – the pear on the middle piece fell off and I didn't notice whilst taking photos, it's been bugging me ever since). I'm a bit of a self proclaimed pork belly expert and I will have to rate this as one of the best I've had. Only thing I can critique here is that the pears could have been a bit riper.
The scallops were also nice, but being the small morsels of protein that they are, the joy is over in the briefest of delightful moments. To enoy it more, I recommend starting at it lovingly for a minute or two to extend your time together.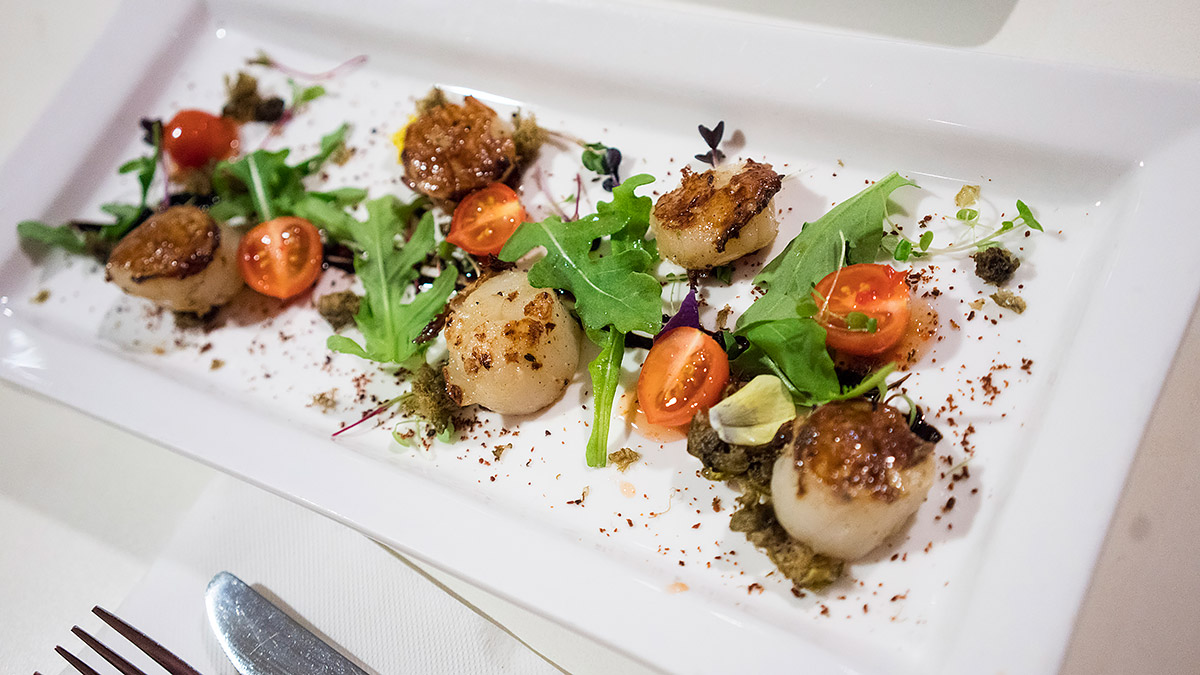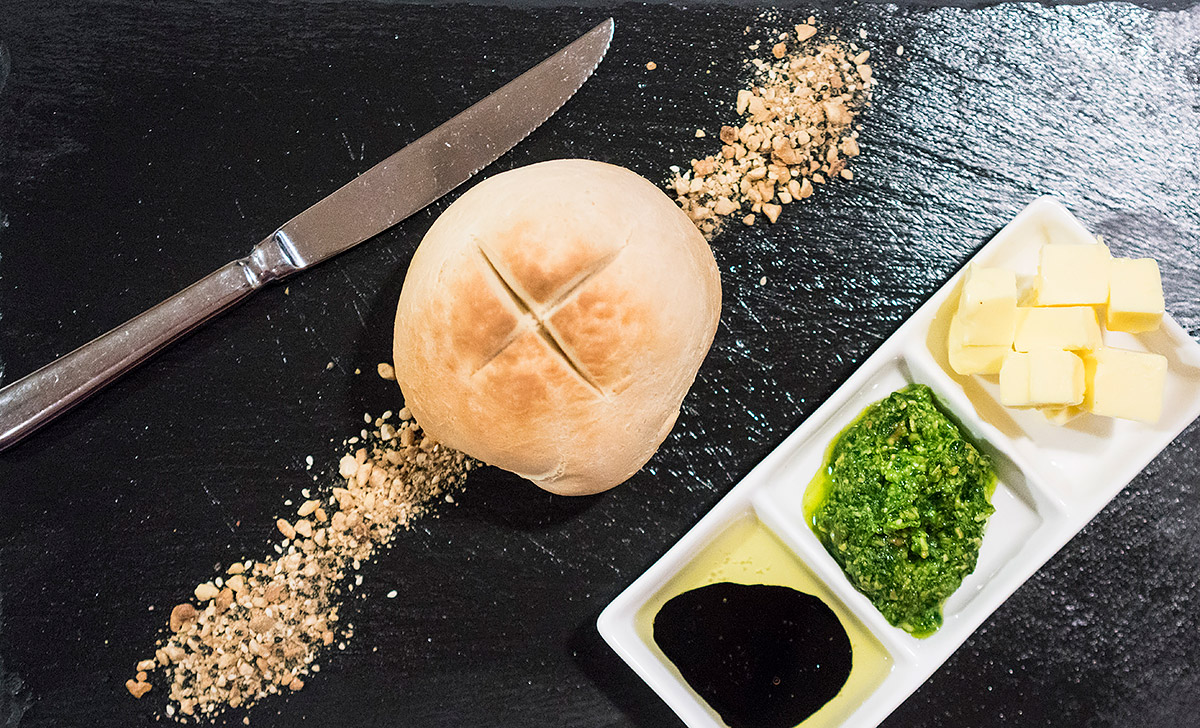 Mains are up next. I like the fact that you get to choose your two sides and sauce as it makes me feel all mighty and in control of my own dinner destiny.
The chicken breast was nicely seasoned but it's basically a grilled piece of meat so I can't really say much else about it without sounding like I'm talking crap. The mash potato was a bit watery and I've had much better.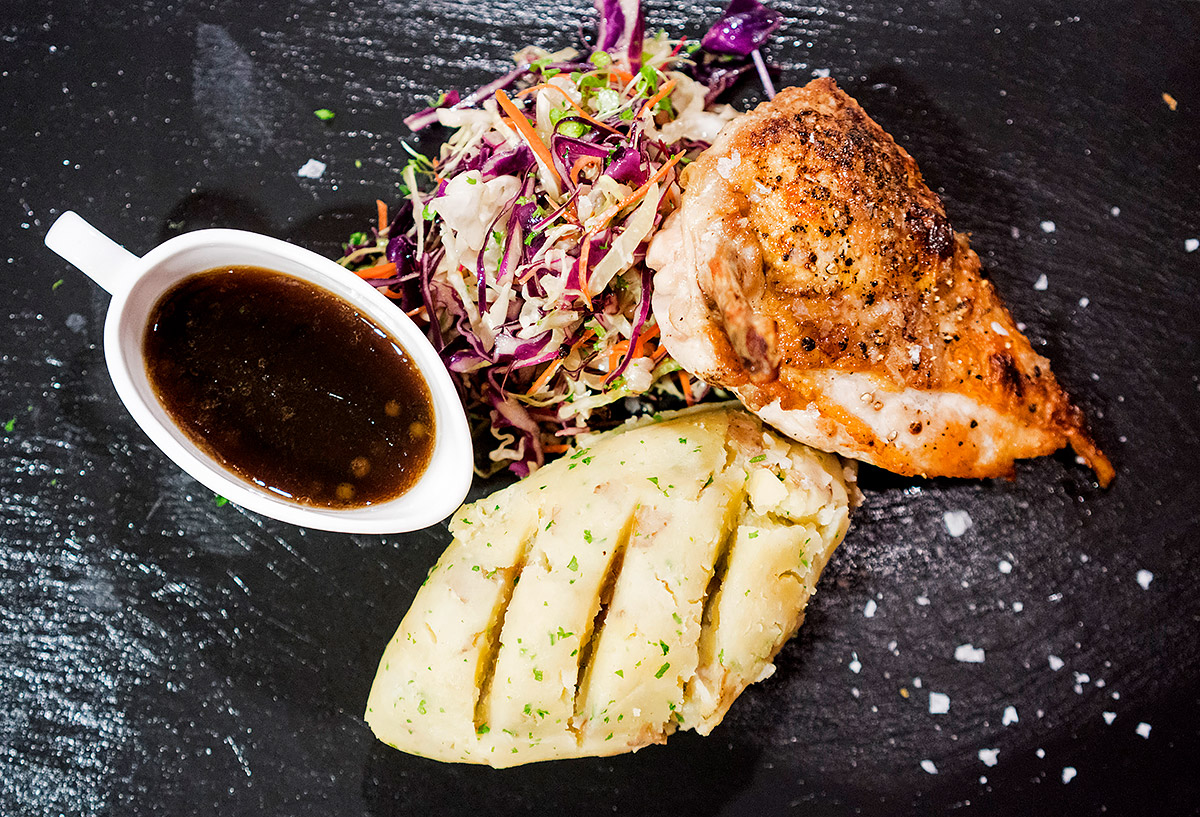 Johny the charming manager talked up the BBQ pork ribs big time and had me sold faster than you can say 3 hour slow cooked. Succulent, juicy, tender, melting, fall apart and other similar words escape my mouth between chews. Chef Alberto says you can cut it with a chip, which I will try next time, however I have no reason to doubt his claim. The sticky sweet sauce is just right as well – too much sweetness can become overbearing with a huge plate of ribs but thankfully that is not the case here. With 7 delicious ribs for the taking it is rib lovers dream come true, but I was stuffed after 4 despite best efforts.
But not too full for desert of course, which you will definitely want to have - just look at the photos! I don't even  need to write anything, but I will anyway. The chocolate molten lava cake is oozing full of brown goopy calorific goodness. That moment you cut through it to expose the treasure inside is up there with major life events such as getting married and bringing a child into this world, there are indeed uncanncy similarities.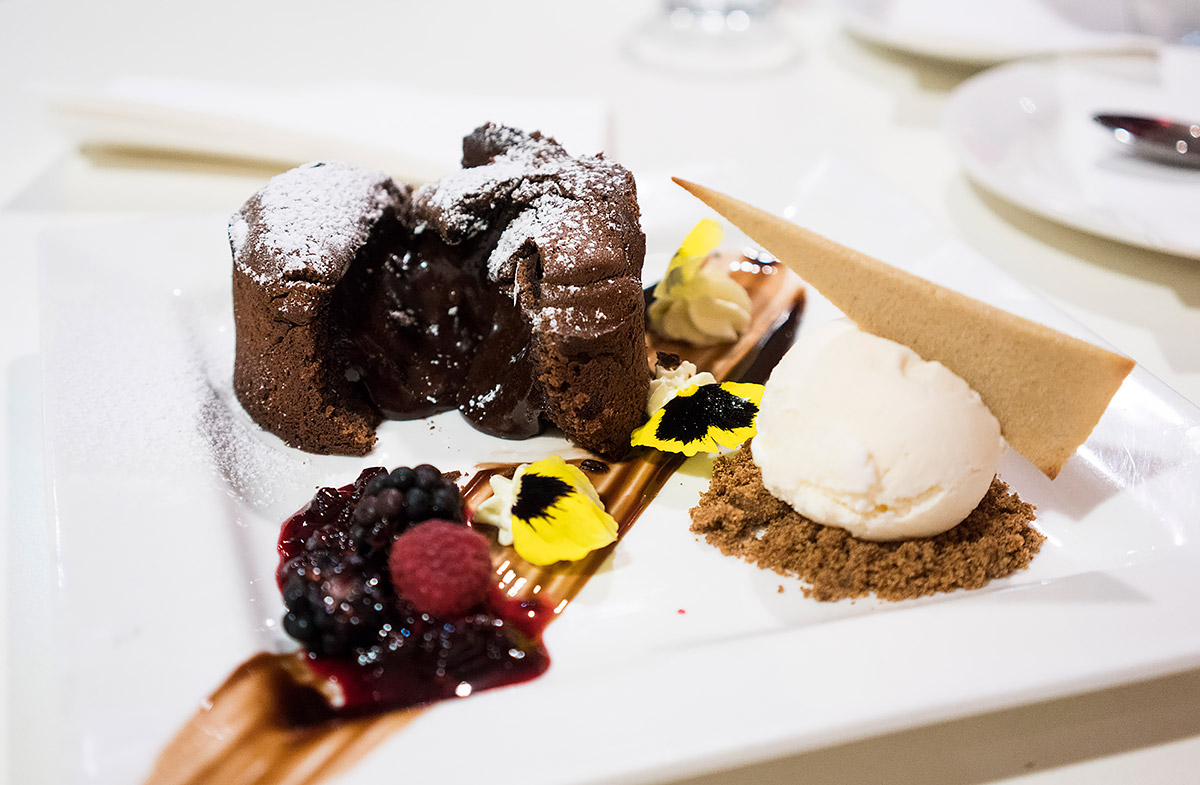 Last but not least, the café latte panna cotta with coffee caviar, honeycomb toffee and Turkish delight. This dish is a texture and taste tour de force – you'll find crunchy, creamy, smooth, chewy, gelatinous, jellyish textures; combined with sweet, sour and savoury tastes balancing each other out. NASA level desert engineering I call it. Even the colour scheme has been co-ordinated exquisitely!
Special shoutout to Keena the bartender / waiter / entertainer who took great care of us during the night. I am quite certain he was wearing dancing shoes because I saw him swiftly moving between tables, kitchen and bar with a spring in his step the entire night. Probably had Stayin' Alive playing in one ear, all I know is my weakling desk job legs would get tired of waiting tables and mixing cocktails after 10 minutes.
Happy hour with hard to find wines as well.
Ch-ch-check it out.