review
Oyster Bar Darwin
• By Brioche of Tarth
It's been a little quiet on here for a bit hey? We haven't gotten around as much as we'd like to, but we've got a couple new people on the roll so hopefully you'll see more content from us soon. 
The Darwin Foodies team finally got our butts out of our homes to the lovely Oyster Bar!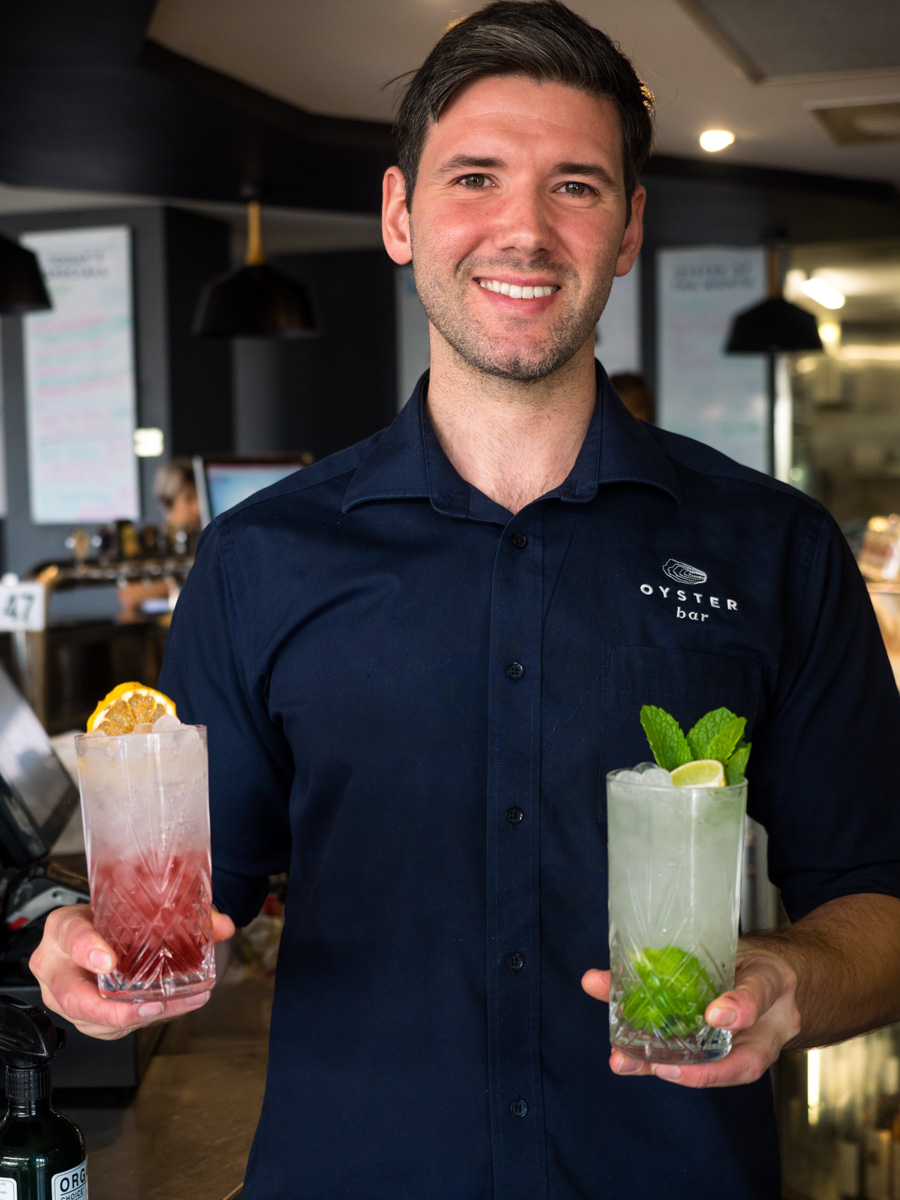 Long standing resident at the Esplanade area, the Oyster Bar has withstood the test of Darwin's fickle mob and is a place where locals would call home to a great feed. 
We rocked up to the place at lunch time – very different from the night Esplanade bustling vibe and I kinda prefer it! Lucky for us it was an incredible dry day (I rocked up in jeans) and the sun was out, a perfect summer day to enjoy bucketloads of oysters. 
We sat in the little nook area behind the bar and sat down, unbeknownst to the tidal wave of food that was about to hit us.
OK, so you gotta have the thing that's in the restaurant's name right? It was like we landed in oyster heaven.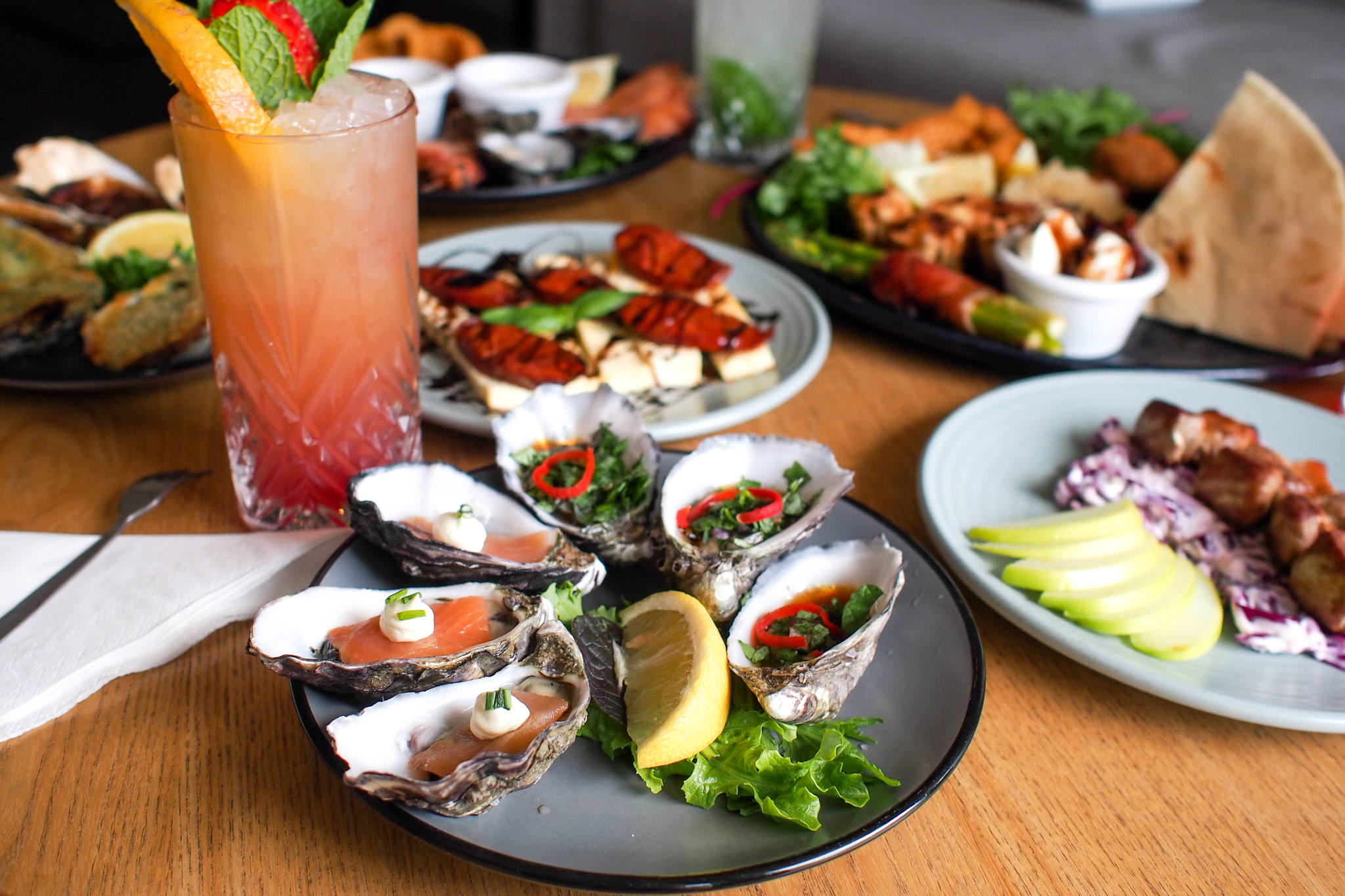 Oysters
We had five different types – two grilled and two chilled flavours and of course, the good ole' naturals. It was *incredibly* hard to pick our favourites, soooo we'll just have 6 of each thanks. 
The Kilpatrick's had a great vingear Worcestershire kick, the mornay was silky smooth and loved the spinach twist. The decadence of the salmon and oyster made my little finger pop like I was sipping on exquisite tea. The Thai oyster with feisty chili-onion-fish sauce combo enshrouded with fresh herbs still has me drooling today.
There isn't too much wiggle room when it comes to natural oysters. They need to be plump and flavourful, which these ones were. 
You'd think that 15 oysters was enough but there was more. Much more.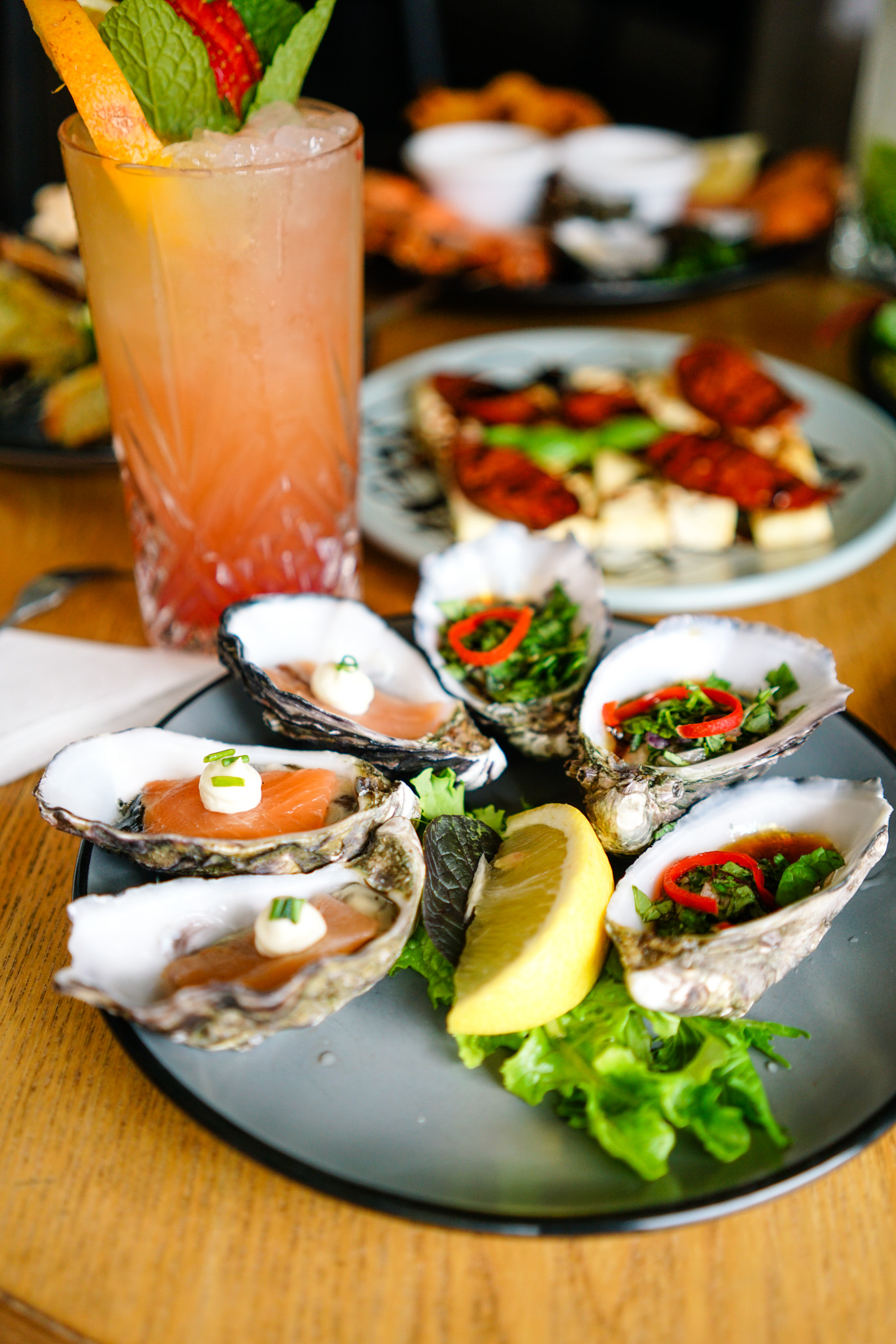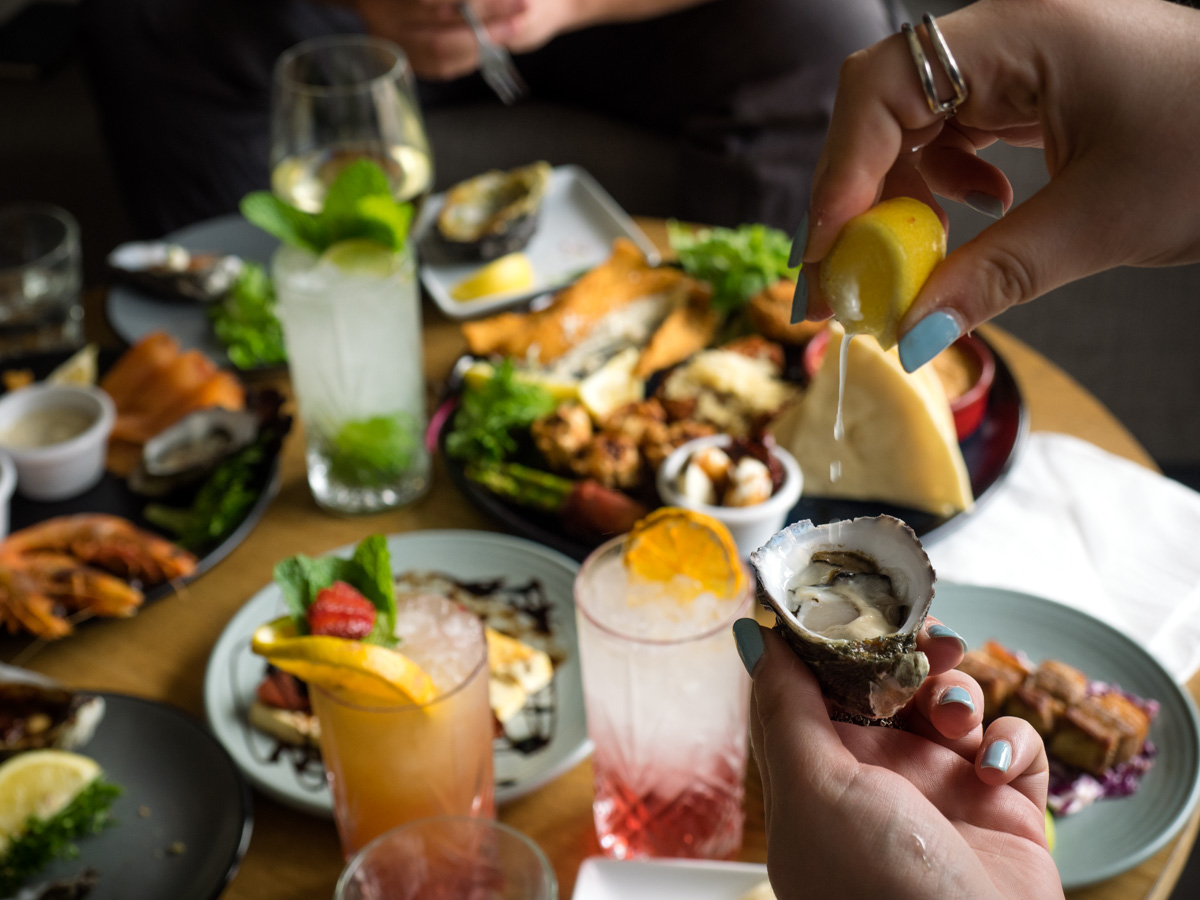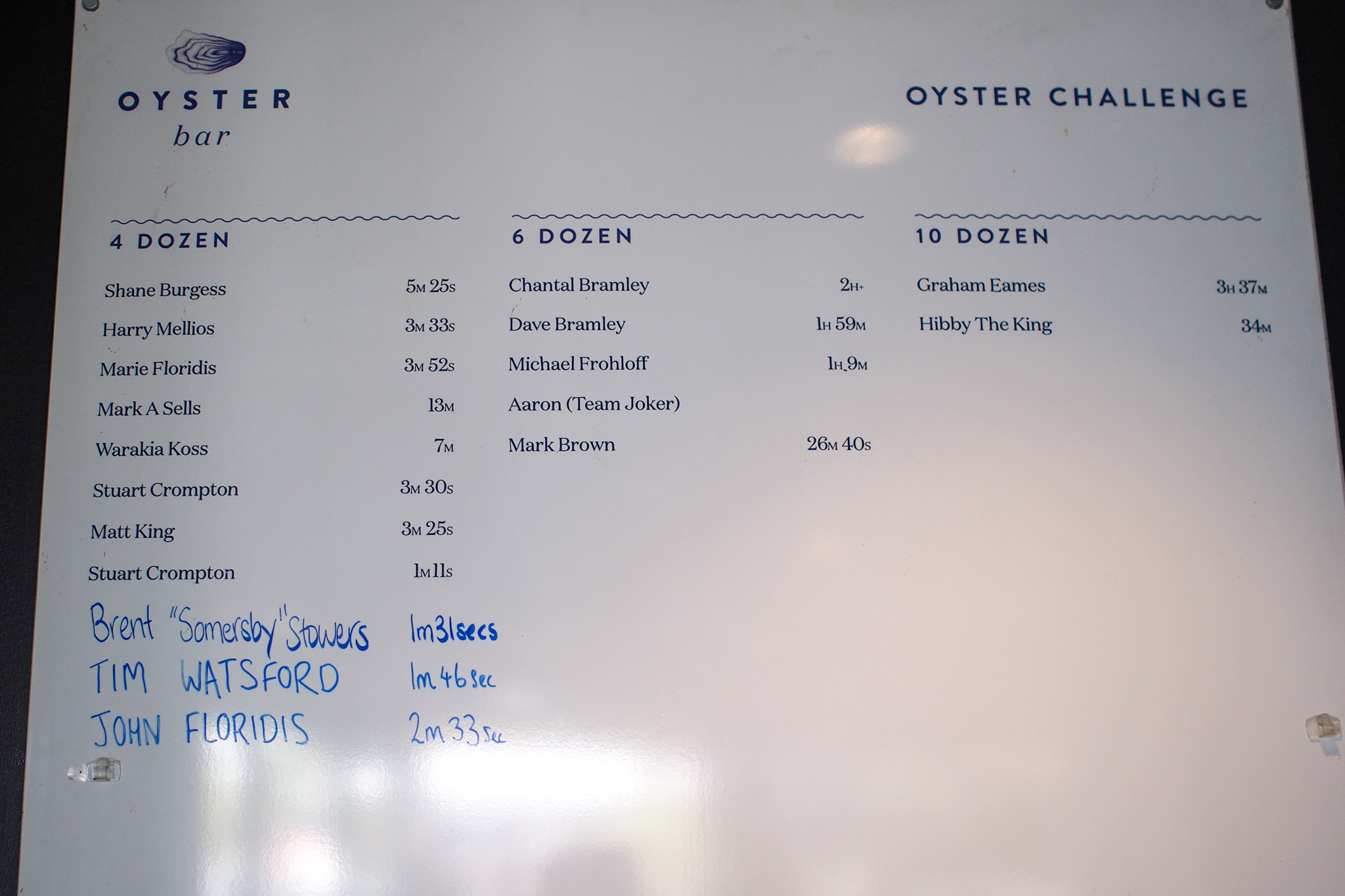 Platters
Oh gosh - we were given two platters, and they were de-li-cious.
The seafood platter was definitely bang on the buck - would highly reccomend to order a whole plate for yourself! Prawns amazingly juicy and tender. Also really proud that they're NT caught prawns, so order more. Squid's thick and succulent, breaded to perfection. Favourite across the board, and we nearly wiped the aioli bowl clean. Yummm.
The other platter we got was the grazing platter - more squid (heck yeah), breaded mushrooms, hummus capsicum dip with pita bread, parmy bites (under the cheese), sundried tomatoes with mozzarella, asparagus with pancetta and dim sims with hoisin sauce. Lots of classic combinations in this platter, and it changes up every time so ask your chef what to expect on the platter!
The share plates are incredibly priced for the quality and quantity that you receive, so you can image the three of us were struggling to finish everything. I especially like grazing platters just for the variety. If you're lucky to have a group of friends out for a date night here I'd highly recommend doing share plates. So much more flavourful. 
I felt the dim sims were a little out of place flavour palette wise, and I did wish that the hoisin sauce was in its own bowl because there was too much hoisin for my liking... and it was leeching into the tomato sauce of the parmy bites, meep. The dim sims weren't bad by themselves by the way! I appreciated the fact that it was home made.
And oh my gosh I nearly forgot the mushrooms. Get a double serve if you can, because they're stuff with cheese. Take it as a public service announcement, ORDER THE MUSHIES.
Non seafood dishes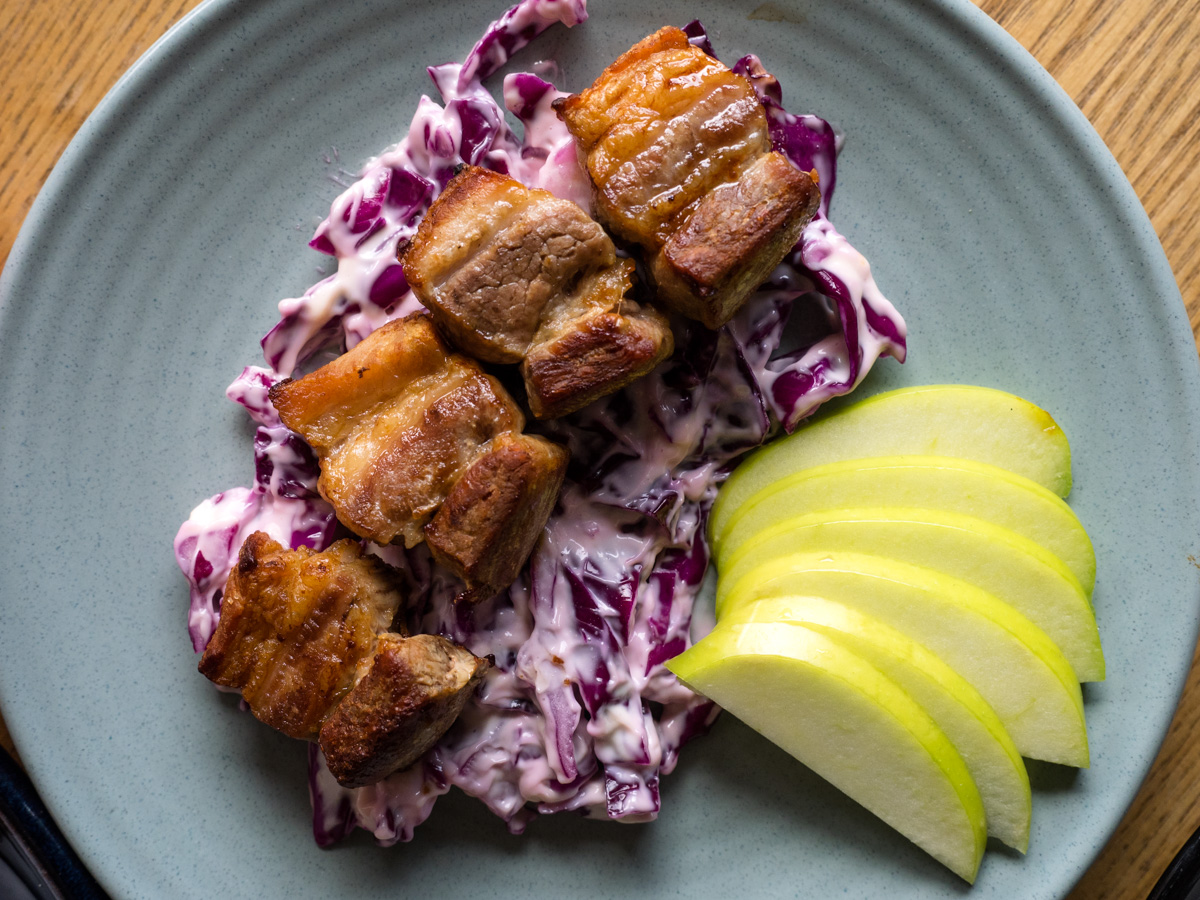 One of our foodies isn't a seafood person so for a seafood place there's a great range of non-seafood options and you don't have to feel like you're missing out.
Drinks and Conclusion
Ohhh the drinks choices, ridiculous! There's a full menu to suss out, and we were generously given enough cocktails and drinks to last us for aaaages. Hee. Coffee was a nice finish to the meal, and not bad if I do say.
This post has gone a little longer than I thought it was going to be, but in conclusion: I would highly recommend visiting Oyster Bar! We will definitely be back again. Thank you again to the Osyter Bar team for looking after us <3